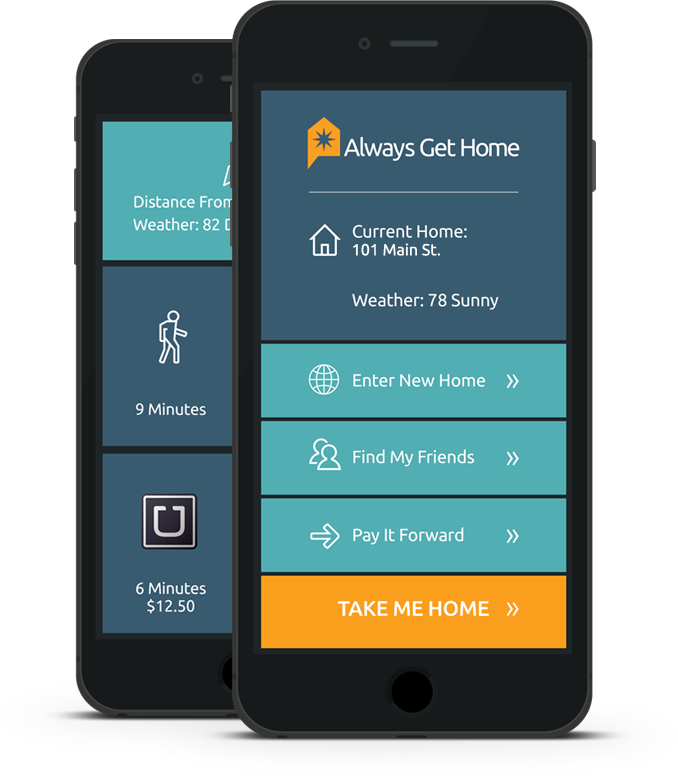 The App that Gets&nbspYou&nbspBack.
Introducing the most exciting travel tool since the map! AGH takes the guesswork out of your most important journey — the trip Home. It ensures you'll make it safe and sound and never leaves you guessing. Travel is about to get a whole lot easier.
Download the app for FREE today!